Product Info - Mugs
AmericanTees.US offers Glossy Ceramic ORCA Coated Mugs 
If you are looking for high-quality, long-lasting custom mugs, you should consider ORCA Coatings Sublimation Printed Mugs from AmericanTees.US. These mugs are designed to be durable, scratch-resistant, and able to withstand repeated use and washing, while at the same time allowing you to create a fully customized look that perfectly matches your personal style. In this product description, we will explore the superior quality and durability of ORCA Coatings mugs, and explain how the dye sublimation printing process ensures that your custom designs will look their best for years to come.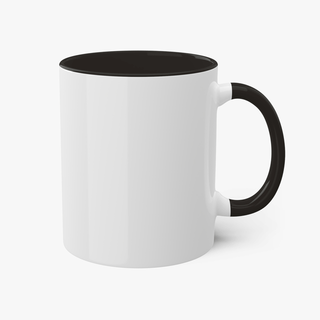 ORCA Coatings®: Superior Quality for Your Custom Mugs 
ORCA Coatings is a brand that is known for its high-quality sublimation coatings, which are used to produce vibrant and long-lasting images on ceramic and glass substrates, including mugs. ORCA Coatings are specially formulated to provide excellent color reproduction, clarity, and durability, and have been rigorously tested to ensure that they can withstand the rigors of daily use. 
One of the key features of ORCA Coatings is their ability to produce true-to-life colors and sharp, vivid images. The coatings have a high ink absorption rate, which means that they can hold more dye-sublimation ink and produce more saturated colors than other coatings. The coatings are also designed to be crystal-clear, so there is no loss of sharpness or detail in your designs. 
Another important benefit of ORCA Coatings is their excellent scratch resistance. The coatings are specially formulated to be tough and durable, which means that they can withstand the bumps and knocks that are common in everyday use. Even after many washes and repeated use, your custom designs will remain vibrant and sharp, with no signs of wear or fading. 
Dye Sublimation: The Key to Long-Lasting Custom Mugs 
To create custom mugs with ORCA Coatings, we use a printing process called dye sublimation. Dye sublimation is a technique that involves transferring a design onto a specially coated substrate using heat and pressure. This process produces a high-quality, long-lasting image that is integrated into the surface of the substrate, rather than simply sitting on top of it like other types of printing. 
The dye sublimation process works by first printing a mirror image of your design onto a transfer paper using special dye-sublimation ink. The transfer paper is then placed face-down onto the ORCA Coatings mug, and the two are subjected to heat and pressure using a heat press. The heat causes the dye-sublimation ink on the transfer paper to vaporize, and the pressure forces it to bond with the coating on the mug. As the mug cools, the ink re-solidifies and becomes a permanent part of the coating, creating a vibrant, long-lasting, and scratch-resistant image. 
Product Care Instructions 
To ensure that your custom ORCA Coatings mugs last as long as possible, it is important to follow a few simple care instructions: 
Products coated with our ORCA Coatings® are dishwasher-safe, microwave-safe, and incredibly long-lasting. This means that the colors of your image will not fade from the product even after multiple cycles through a dishwasher! All of our coatings are also approved by the FDA and compliant with Proposition 65.
If you choose to hand wash, avoid abrasive materials or cleaners: Scrubbing your mug with a rough sponge or abrasive cleaner can cause scratches or wear on the surface. Instead, use a soft sponge or cloth and a mild detergent to gently clean your mug. 
Handle with care: While ORCA Coatings are tough, they can still be chipped or cracked if dropped or mishandled. To ensure that your mug lasts as long as possible, be careful when handling it and avoid exposing it to extreme temperatures or impacts.